Stolen Hearts – Rohit Gahlowt
Stolen Hearts
-Rohit Gahlowt
Frog Books, Leadstart Publications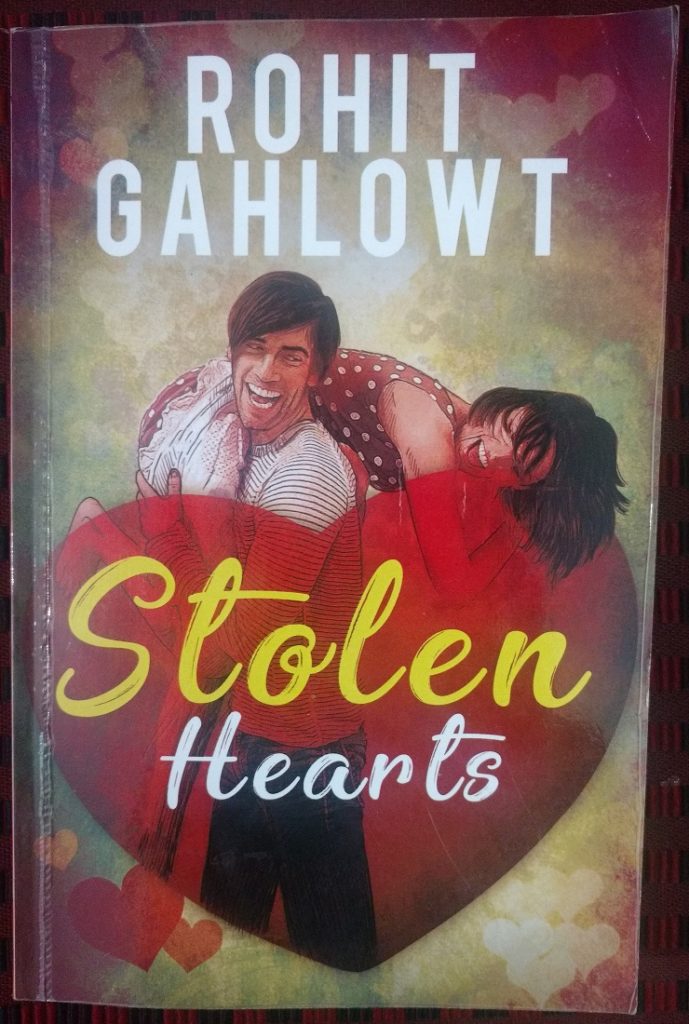 Hearts. This organ has a special place in the human body and position in human life. This is one organ that starts to beat once you are born and keeps beating till you are alive. Though brain is considered logically an organ that assists in deciding, hearts have always been the deciding factor in terms of love. In love, hearts are taken, stolen and lost. World around, hearts are the symbol of love. We never know when our hearts falls in love. Some claim hitting the love at first sight. A few realise love slowly when they keep meeting the person more and more. And there are some who don't even realise their love until some incident pushes their hearts open. This book 'Stolen Hearts' is about a lost love found, that too in a hilarious way.
Stolen Hearts starts with a strict army officer, called Colonel, running his firm training people. His introduction and first few chapters of the book assure you that the Colonel need not be taken seriously and the entire book is going to be a riot of fun. As always expected, the Colonel controls and commands everyone under his territory, including the poor milkman who just delivers them milk in the morning. But right under his nose, his daughter Sonia lives a life her heart guides. Out of affection, Colonel is not able to take much action on her. What irritates Colonel more is that Sonia is hell bent to marry a playboy, rich, useless for nothing boyfriend called Rocky. Colonel doesn't like even an inch of it. He wants to pull Sonia out of Rocky and get her attracted to his long lost buddy's son Aaryan. Idea is good. But the implementation is real funny. Colonel wants Aaryan to steal the hearts of Sonia and give her a life better than Rocky. So he advises Aaryan to steal Sonia herself and eventually her heart. However, the abduction takes a twist. The story carries on from then at a high speed till end. The entire flow is a fun filled roller coaster.
As I started reading Stolen Hearts, it was an unstoppable read. The incidents were so fun and fast moving. I kept on reading through pages. What I really liked more than the story was the way in which it was presented to the reader. It was an all away fun. Every character is prepared to atleast tickle your fun bone, if at all then don't make you laugh. Be it a simple milkman, dabhawala, petty thief, police, gang leaders or be it a Chief Minister. The homework done in the characterisation is very much appreciable. Special kudos to Rohit Gahlowt. Not just the characters, even the situations are quite funny. When I read through the gang leader's den incident and a thief hiding himself in a cupboard, I was able to link with characters of Asterix & Obelix. Similarly, the incidents in the dhabha certainly made me laugh out loud. There is romance too, but it took a little backend allowing humour to lead through. And I have no complaints. The book is a fun filled, single sitting read. If a proper screenplay is done, it can be developed into a movie. Atleast a serial. Best wishes to the author.
My Verdict: One time fun filled read.