வஜ்ர‌ வியூகம் (Vajravyugam) – Sivaraj N
வஜ்ர‌ வியூகம் (Vajravyugam)
-SIva RAj
Cover design: Karthi Keyan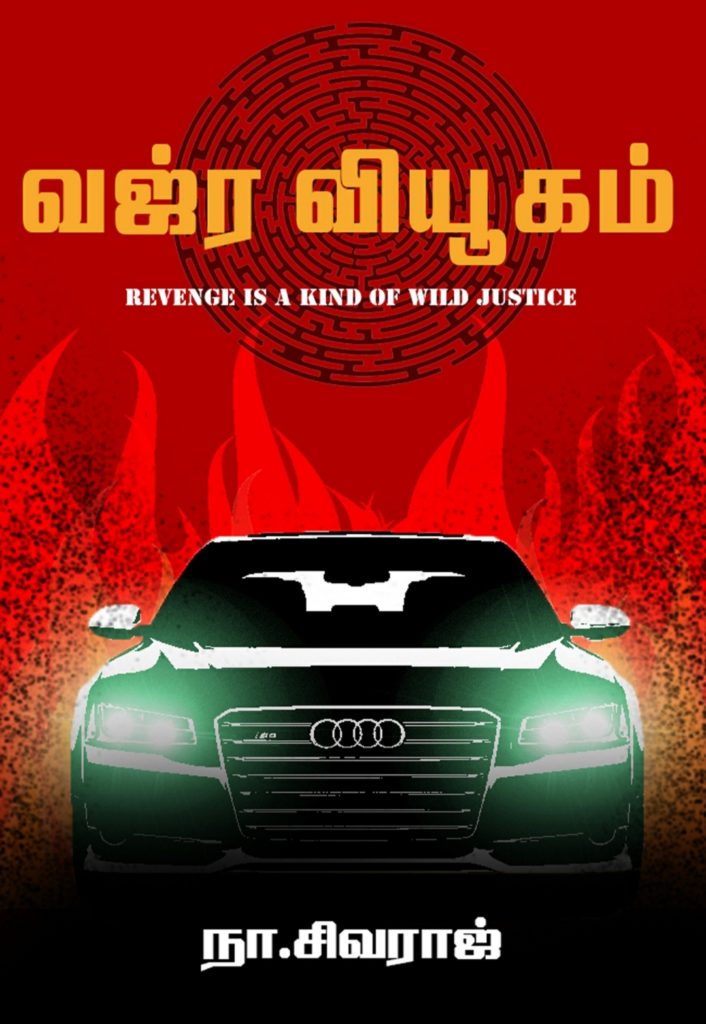 To be honest, I downloaded this Vajravyugam as it was free. As I got it free, I had kept it aside for a few days. Today when I got up 5 AM, I started to flip it and there was no stopping.
Vajravyugam is a non-stop read. The plot thickens and thickens, and in the end it comes out clear without confusing the reader. Every know tied across the story is resolved clean. I was flipping page after page. Though I know it's Monday morning and I have to rush to office, I couldn't just keep it down.
I've always loved gangster stories. Be it Satya, Company or Sarkar (Hindi). Vajravyugam story is no less and could very well be adopted into a movie. Powerful characters and thrilling developments. Being a gangster story, the involvement of female characters are very less. But, when I finished reading, I realised that the chase starts due to female character and finishes with another female characters. Suggest the author to try translating and publishing in English too.
I didn't find grammatical errors but I did found a couple of spelling mistakes. Author should have been careful and double check before publishing.
To summarise, it's one hell of a quick read.
Cheers!