Empire of the Moghul – Raiders from the North
Author – Alex Rutherford
Publishers – Headline Review
Borrowed – Vivek Bhatia, Navi Mumbai
This is first of the four books in this series. The book is about how Babur established Moghul Empire in India and the hurdles he faced in the process. Though it is a pure history book, author do dramatize incidents to keep the interest. I always have an interest in Moghuls, as I believe that they were the first to see India as a single nation, which was otherwise divided by regional rulers – Rajputs, Naikers, Cholas, etc. Madhan's Tamil book "Vandhaargal Vendraargal" was the first to rise my interest on Moghul Empire. My visits to most of the places, in and around Delhi, related to Moghul Empire added to my interest. Even otherwise this book is interesting. An interesting thing – Babur's father was a Turk and mother was a Monghol. Babur actually wanted to establish Turkish Empire, but history recorded a Mughal Empire.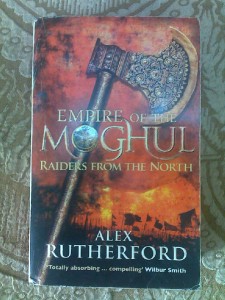 The Devotion of Suspect X
Author – Keigo Higashino
Publishers – Little, Brown
Purchased – flipkart.com, Navi Mumbai
A thriller where you know the murderer in the first chapter itself. My friend and 'CrackedPots' author Suresh Kumar suggested me this book.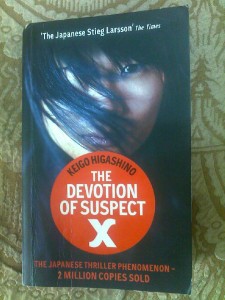 Based on this book The Devotion of Suspect X of 2005, a Japanese film Suspect X was made in 2008. Though the book had received a lot of Japanese and US awards, the film did not receive much attention outside Japan. However, in 2013, an Indian film film Drishyam (Malayalam) was made based on the story. The movie became a huge hit that it immediately caught the attention of the Indian cinema and a lot of further adaptation were made – Drishya (Kannada) in 2014, Drushyam (Telugu) in 2014, Papanasam (Tamil) in 2015 and Drishyam (Hindi) in 2015.
Though heavily Indianised in the movie versions, the story of The Devotion of Suspect X was greatly embraced by the Indian movie audience, though I am not sure of how well the book was received in India when the book was released here, which maybe one of the reasons for the movie's success.
Bollywood Striptease
Author – Neeta Shah
Publishers – Rupa
Purchased – RCP, Navi Mumbai
Fiction about the experiences of a lady into the film industry. Can not say it as a very interesting or informative story. But I read it in a week. I suggested this to my friend, who is a first time reader, but ended up myself reading it. Can not deny that cover page and author created an interest to read it.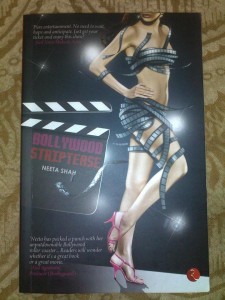 I have added the back page of this book. Just because of the author. Look how beautiful the author has portrayed herself. I just was not able to neglect this last page.